Scapa Cable Protection Solutions Since 1912
World-class manufacturers and engineers have been relying on Scapa cable tapes and jointing components for projects that have connected the world, transferred energy and helped generate power for 110 years. With our unparalleled market expertise and knowledge, best in class research and development process and global manufacturing capabilities, Scapa can help you find the right solution for power, sub-sea, control, data and fiber optic cables.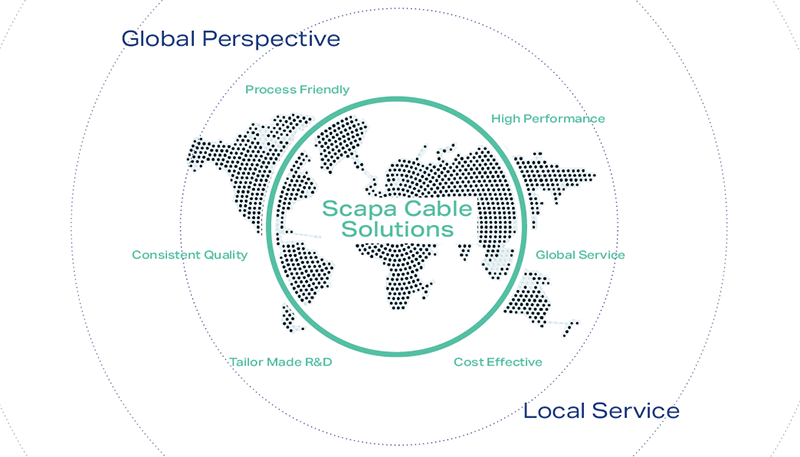 Why Use Scapa?
• 110 years of experience
• Customer-first engineered solutions
• Application-driven R&D
• Wide range of diverse products for cable protection
• Global manufacturing network
• Excellent market knowledge
• Reliable customer service

Every Application Covered
Water Blocking Tapes and Yarns:
Water Blocking Tapes and Yarns prevent the progression of water deep into many types of critical cable designs. The technology
rapidly absorbs liquid at the point of entry and swells to block any further ingress.
This ensures any damage is minimal, fully contained and is easy to locate and repair. The use of superior, super-absorbent polymers by Scapa gives these tapes premium performance during the critical first minute of response to water.
Non-Water Blocking Tapes:
Our Non-Water Blocking Tape range has been developed in conjunction with cable engineers around the world and has been
successfully used in numerous energy, telecommunication, data transmission and sub-sea cable projects globally.
Products include insulative, semi-conductive, bitumenised and fire retardant tapes that ensure reliable and continuous performance throughout the life of cables.
Cable Components:
Developed in close partnership with the key market leaders in the cable components field, the Scapa product range includes self-amalgamating tapes, pvc tapes, sealing putties and resins along with oil impregnated paper tapes.
These high quality components are used in the jointing, termination and repair of MV and HV power cables as well as certain telecommunications applications.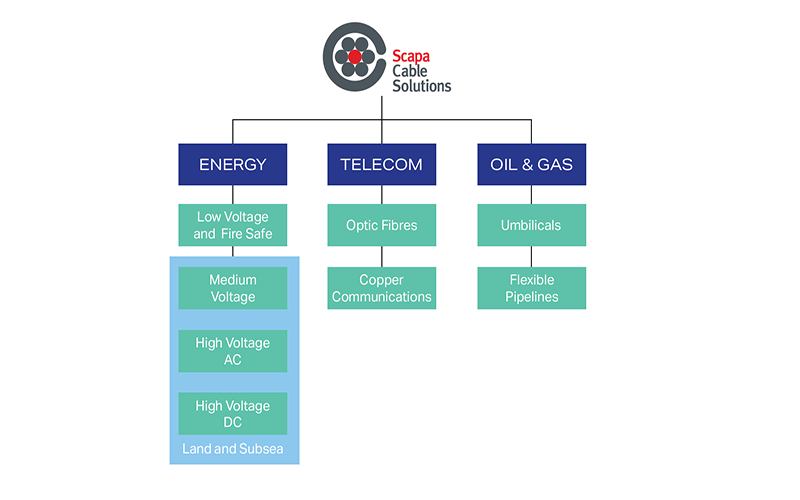 Three Ways to Buy Scapa Cable Tapes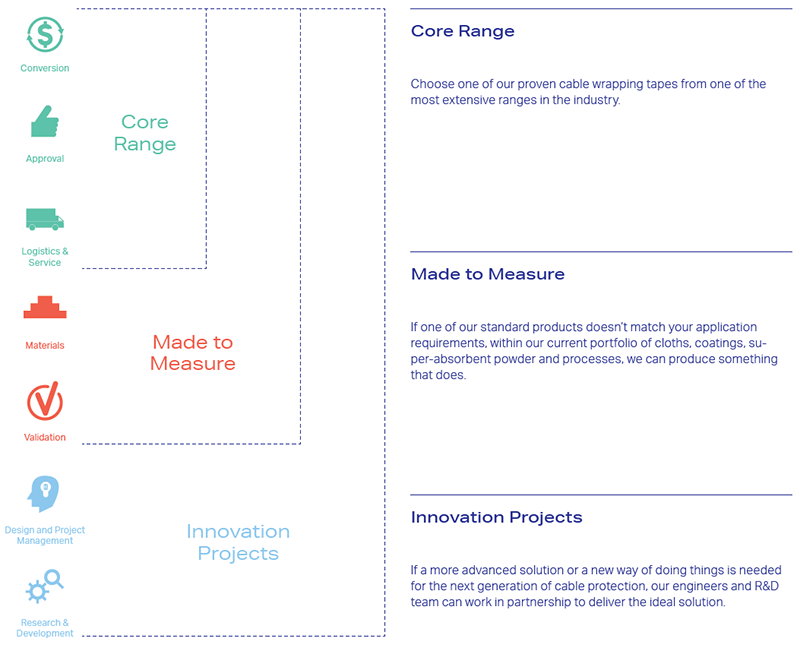 Sub-Markets
Scapa Cable Solutions - 110 Years (1912-2022)