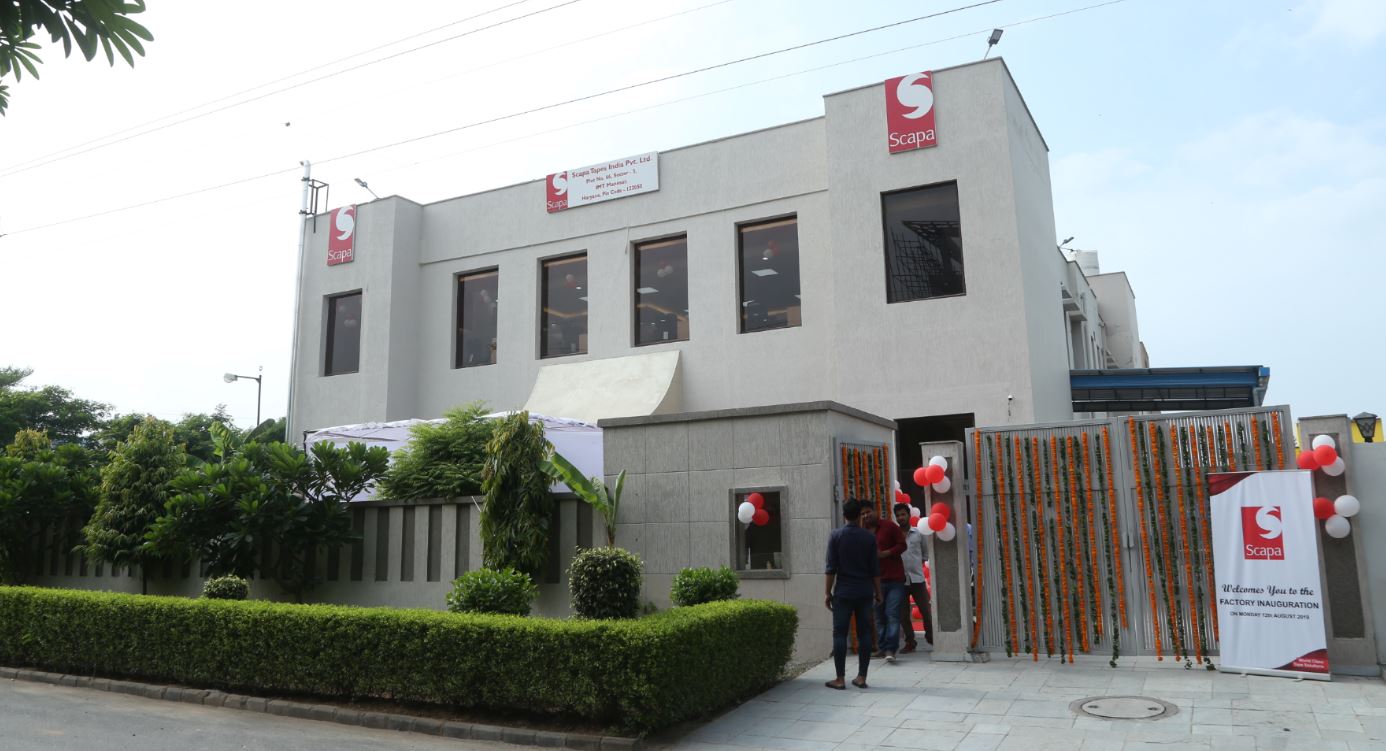 23 Aug, 2019
Scapa India Opens New Production Site in Delhi
Scapa Industrial is pleased to announce the opening of a new, built-for-purpose production site in Delhi, India. This site adds an additional 2,000 m2 of conversion and warehousing space and complements the capabilities established at the Chennai, India site to support Scapa's Consumer and Automotive business in the region.
This new location reinforces Scapa's commitment to provide regional production capabilities for strategic markets and customers. Currently, the site supports large-volume packaging of masking products for Southeast Asia, with capacity of over 1.5MM rolls per month. We expect additional products to begin moving through Scapa Delhi over the coming months as we work to broaden and grow our regional and global businesses.
Please visit www.scapaindustrial.com for more information on the markets we service and adhesive tape solutions we offer.