About Scapa

Scapa Group plc is a leading global manufacturer of bonding products and adhesive components in the Healthcare and Industrial markets. Scapa has a global footprint, with production sites in Europe, North America and Asia. Our worldwide service and supply chain capabilities place us in an excellent position to partner with global customers. Scapa Industrial is proud to be a member of Afera - The European Adhesive Tape Association.
Global Footprint
Advanced Material Technology
Single Source Supplier
Innovation Focused
Read more
Why choose us

Advanced Material Technology
Our worldwide service teams and supply chain partners help Scapa source the specific raw materials and components our global customers require for their innovative products.
Global Footprint
Scapa has a global footprint, with multiple production sites in Asia, Europe and North America, to address large and small customer needs across all of the industrial markets we service.

Single Source Supplier
Whatever your requirements, Scapa has the development and manufacturing capabilities to be your single source supplier for technical tape and adhesive system solutions.
We provide innovative product solutions for sustainable progress.
Our professional team works to increase productivity and cost effectiveness in the markets we service.
Latest news
On Sunday 6 May, 2018, Scapa Industrial celebrated the inauguration of its new factory in Chennai, India.
Scapa is the first tape supplier to offer a UL certified Halogen-Free Recognized tape products for five woven glass tapes used in cables Marked HF and/or LSHF.
Scapa Group plc is pleased to announce that it has acquired the entire share capital of Markel Industries, Controlled Environment Equipment Corp and CMark Films, LLC.
Our retail brands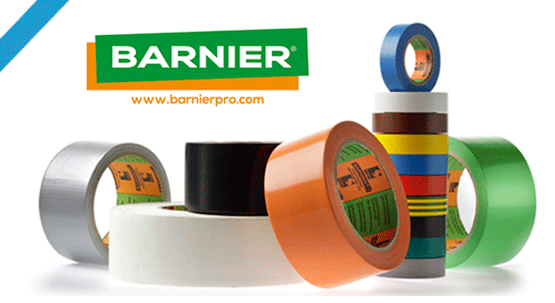 Barnier
Providing building solutions for professionals. The leading construction and building tape in France and Germany.
RENFREW PRO TAPE
The world's leading retail hockey tape as used by professional and consumer players.
Searching for the perfect bonding solution? We are ready to help.