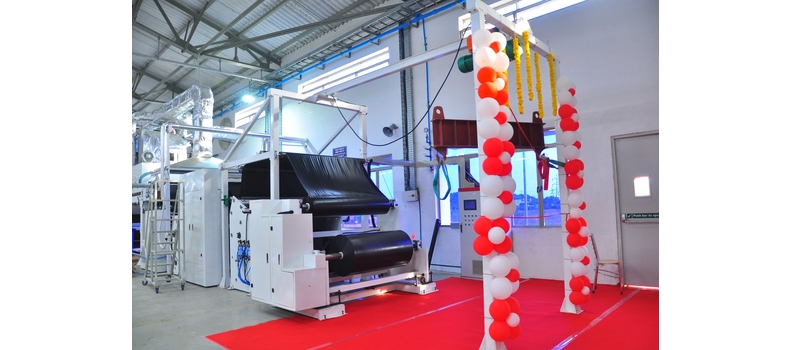 16 Dec, 2019
Scapa India Unveils New PVC Coating Capabilities
Scapa Industrial recently commissioned a new, built-for-purpose, PVC coating line at the Chennai, India facility. This new coating line is specifically designed to deliver efficient, regional production of a broad portfolio of PVC products to support Scapa Industrial's Automotive, Cable, and Electrical customers.
Scapa India is now the sixth coating facility across the Industrial footprint and adds over 15 million square meters of additional capacity to the portfolio.
This new PVC coating capability is a first for the region and reflects Scapa's commitment to provide local production capabilities for strategic markets and customers. It is also the next step in Scapa's larger strategic vision to be THE world class supplier of technical tapes and high tech manufacturing in key regions.
"The addition of coating capabilities in Chennai further strengthens our growing presence in the region.", said Sevan Demirdogen, Scapa Industrial President & Executive Vice-President. "And so closely following the opening of our Scapa Delhi converting and warehousing facility this year (August 2019), Scapa India has substantially increased our ability to service global customers in all areas of the world where they operate in."
Please visit
www.scapaindustrial.com
for more information on the markets we service and adhesive tape solutions we offer.